BackBliss is making back care a breeze.
Whether you need to reach the dry skin on your back, or have had enough of awkwardly contorting yourself with a back tanning mitt, this game-changing tool is transforming the beauty industry.
Read more about how our revolutionary Back Lotion Applicator has taken the UK press by storm below.
Patients of dermatology nurses, dermatologists, pharmacists and other healthcare professionals often ask for recommendations about the best way to apply medical creams and ointments to this hard-to-reach area. BackBliss is the solution.
As a result, we've created a collection of posters and brochures that can be displayed in waiting rooms, pharmacies, surgeries and even spas. Simply email hello@backbliss.com to request some of these, or an actual Back Lotion Applicator to show to your patients or guests.
If you are an online retailer, salon owner, distributor, or reseller looking for a new product to offer, then BackBliss could be a great option for you. Contact us at hello@backbliss.com to learn more.
To receive a product sample, additional imagery or to speak to founder Caroline, email hello@backbliss.com and we'll come back to you.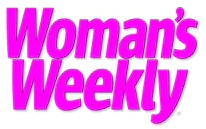 Woman's Weekly
Discovered this brilliant product to apply cream to your back. How clever!

Mirror
Mind the health gap: How to counter the most common lifestyle blind spots including that hard-to-reach area of your back

Sunday Mirror
Now the greatest invention of all time, after electricity and the internet, is here. Enter BackBliss.  8 June 2014

Daily Mail
You MUST take this on holiday  17 Apr 2014

The Sunday Times
Ensure those hard to reach bits aren't left to burn  6 Jan 2014

BBC Essex
Discussed by 'Loud Women' on Sadie Nine Show on Friday 27th 2014

The Royal Borough Observer
APPLIANCE OF SCIENCE: Caroline Wagstaff, has relaunched her back lotion applicator after 10 years in business.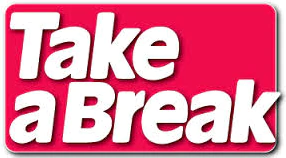 Take a Break
Perfect for reaching those awkward places, use it to apply sun protection and fake tan.

Vegetarian Living
Just the right size to reach everywhere, small enough to take on holiday.

Black Beauty
Designed to make applying any kind of lotion or cream to your back a doddle.